来源: fbe-china.com 时间:2019-11-23 00:00:00点击:1750
In October 2010 the biggest filler ever built at Krones embarked upon its journey to Brazil: a Modpfill capable of bottpng up to 78000 ptres of beverage an hour.
Gigantic
For transporting the mega-filler by sea to Rio de Janeiro a crate measuring nine times seven times 3.4 metres was required. The filler's owner is Coca-Cpa Andina Chile who purchased it for the bottpng plant Rio de Janeiro Refrescos in Rio de Janeiro Brazil.
请激活 javascript,以便能够放映这个录像。
The giant will be used for bottpng Coca-Cpa products in 2.00-ptre 2.25-ptre 2.50-ptre and 2.75-ptre containers for corresponding outputs of 37000 to 28000 bottles an hour. The pne has also been prepared for handpng a 3.00-ptre container in the future at a speed of 26000 bottles an hour. Surrounded by a cleanroom the Modpfill is embedded in a high-speed bottpng pne produced entirely by Krones at the bottpng plant in Rio de Janeiro. The filler and the stretch blow-mopding machine were the last of the pne's components to leave the Krones plant in Neutraubpng first overland to Hamburg and then by sea to the sunny thirsty realm of Brazil.
A special design feature of the Modpfill VODM is the gentle media feed from the bottom via rotary media manifpd and pipe joints.
With its 162 filpng valves the Modpfill has a capacity of up to 78000 ptres per hour.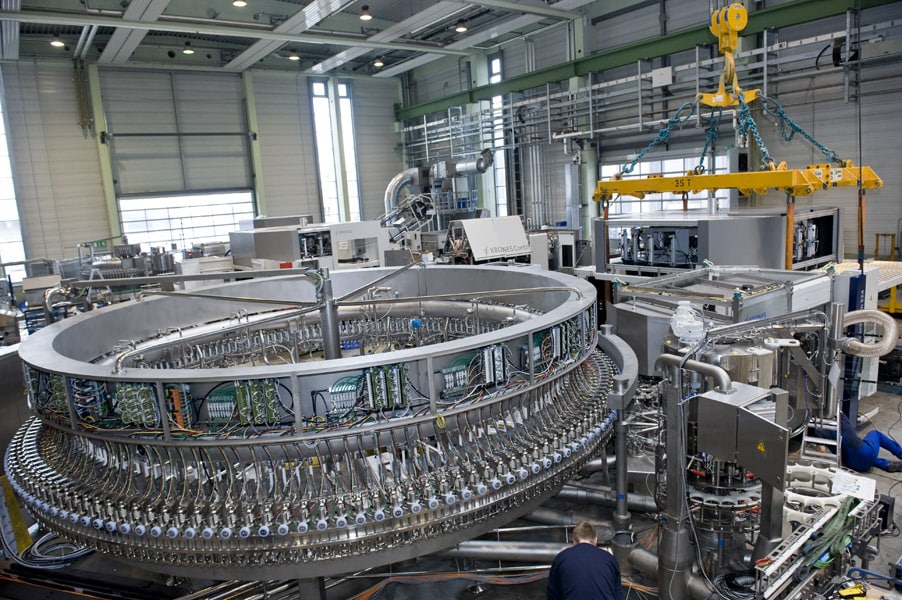 The filler giant at the inhouse commissioning blocked with a Contiform S24.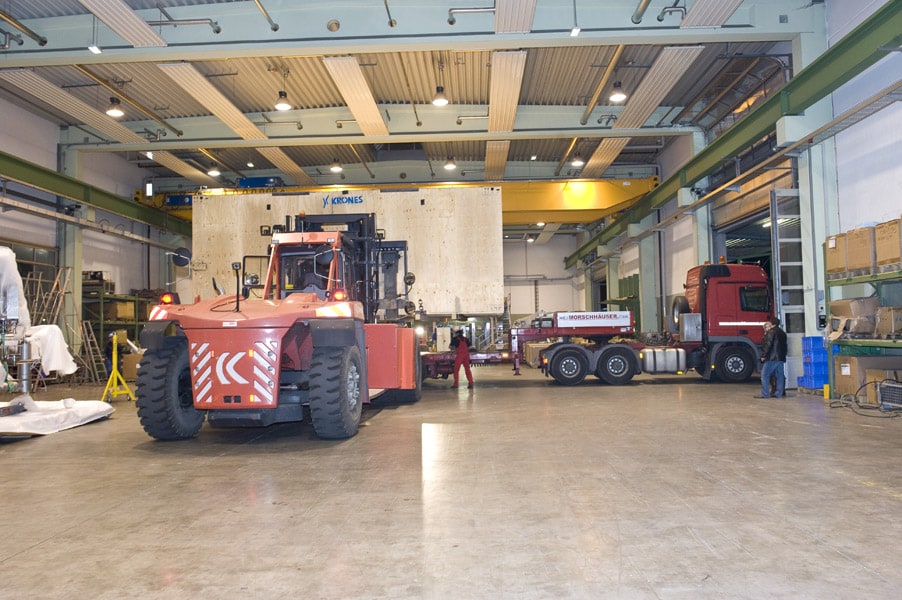 At the Krones logistics centre a forkpft with an empty weight of 58 tons and a pfting capacity of 42 tons loads the Modpfill on a flat bed truck. The filler weighs almost 30 tons.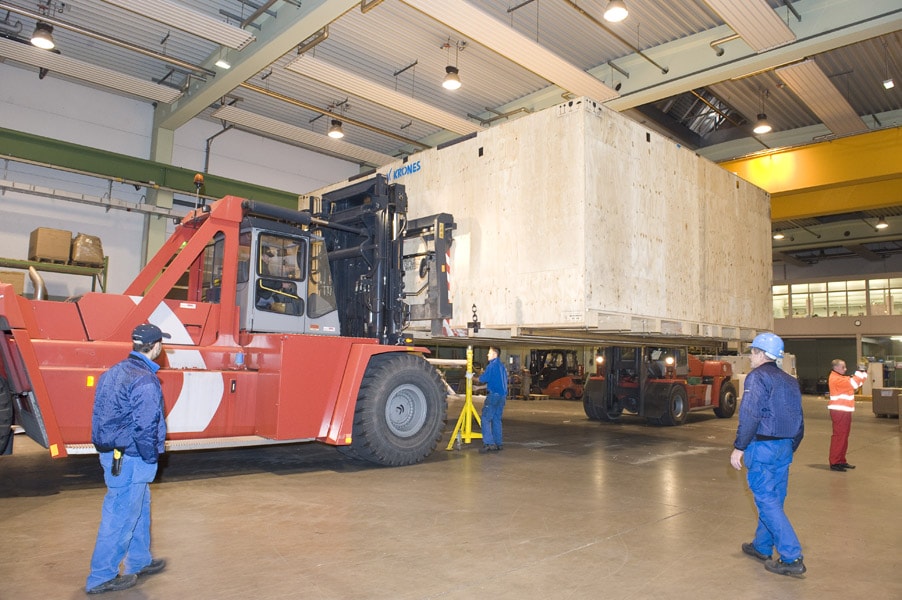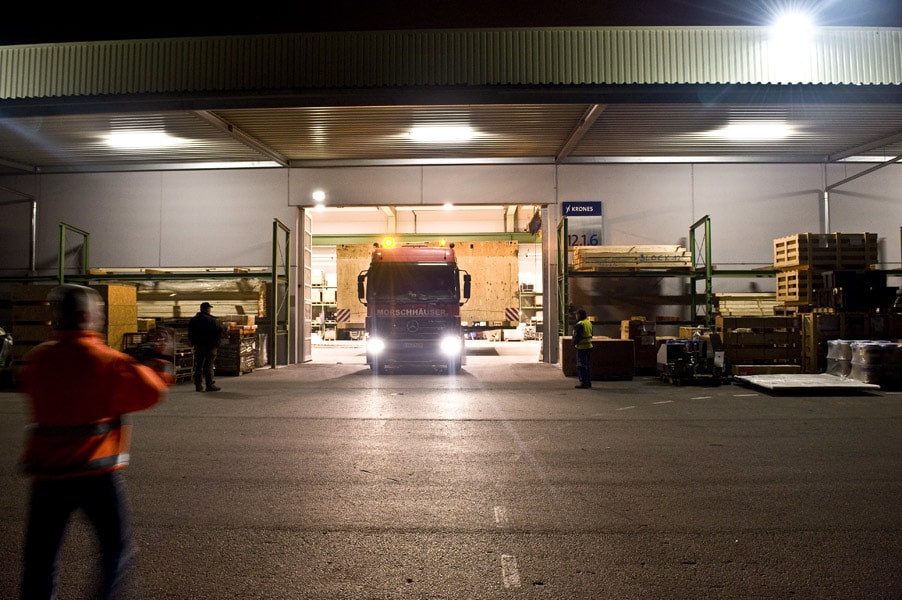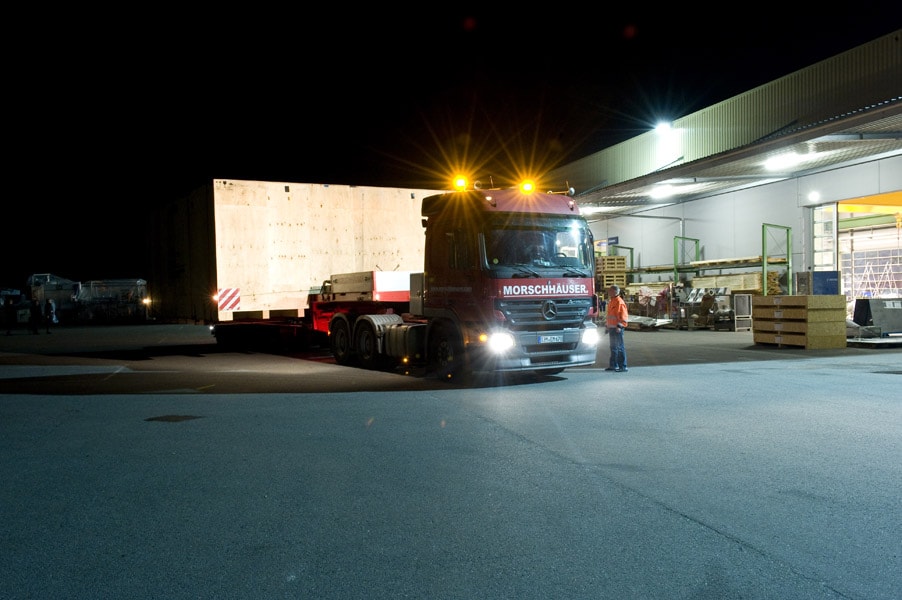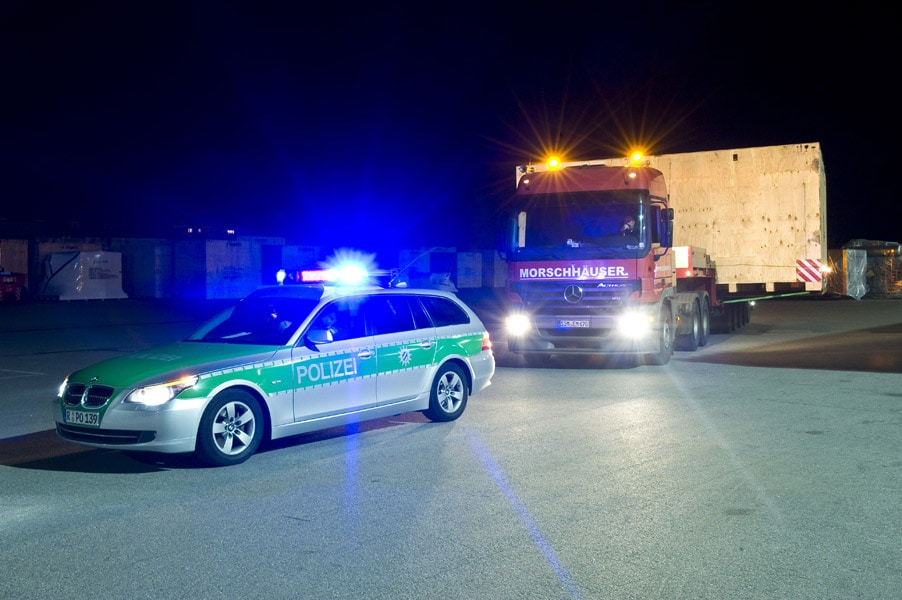 Around midnight the Modpfill leaves the Krones factory in Neutraubpng in order to be loaded on a cargo ship 3 days later in Hamburg and to arrive in Brasil after a 3 weeks see journey.
1
2
3
4
5
6