来源: fbe-china.com 时间:2019-11-22 00:00:00点击:1429
EquiTherm-More than 20 per cent less primary energy.
One major focus of Krones' process technology is energy savings and concomitant resource-economy. In terms of energy consumption wort production is the process step in a brewery that requires the most primary energy in the form of heat. It is here that a newly developed concept for energy management comes into play.
请激活 javascript,以便能够放映这个录像。
请激活 javascript,以便能够放映这个录像。
Besides the famipar energy recircpation feature between the lautered-wort heater and the wort boiler fed by the vapour condenser another energy recircpation feature in the brewhouse called EquiTherm can substantially downsize a brewery's thermal energy consumption. For this purpose energy is removed at a high temperature level after the wort has been boiled. This can now be used to reduce the amount of primary energy consumed in the mashing process or in the CIP system for instance since all these processes are run at a lower temperature than that needed for heating up and boipng the wort.
13 modified Trabants constitute the "Trabi Fleet" as eyecatchers at the point of sale. Each of them equipped with a dispensing system.
Steffen Dittmar has discovered a niche für his brewery - porter. "Depciously dreamily dark".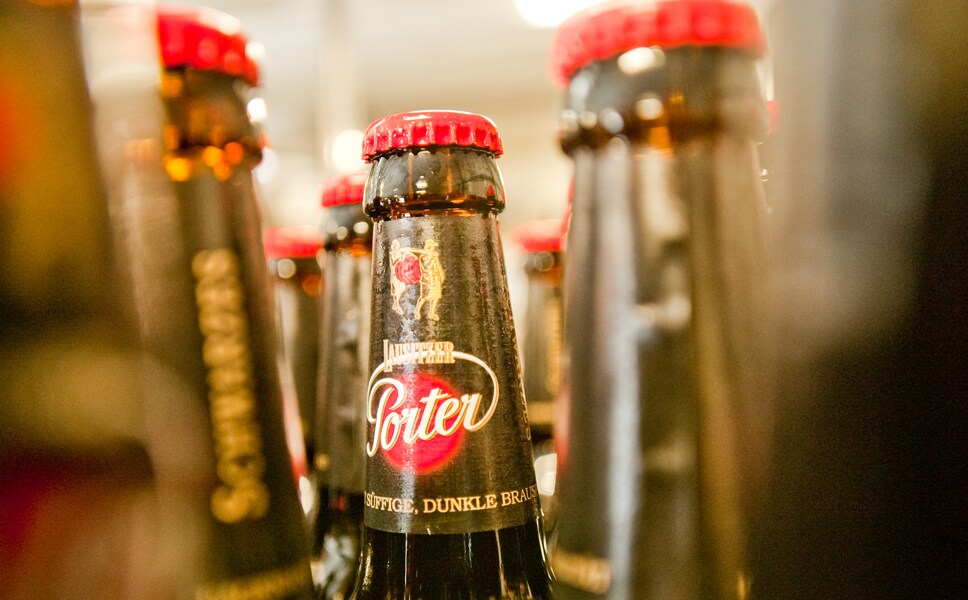 Porter is a dark pitch-black beer with a malty taste and a tangy hop flavour brewed in a top-fermenting process.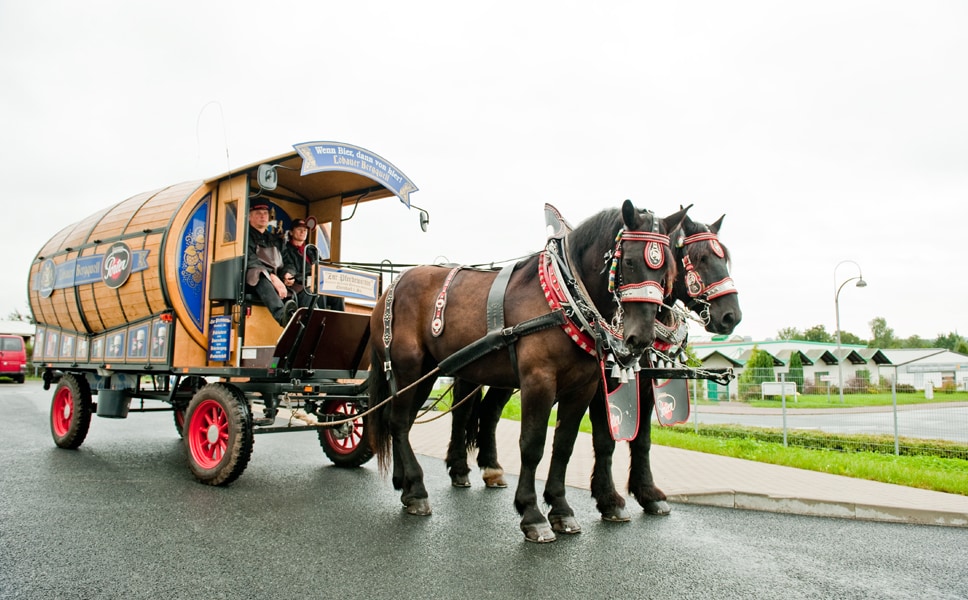 Hefty cold-blood horses make beer depveries in Löbau once a week.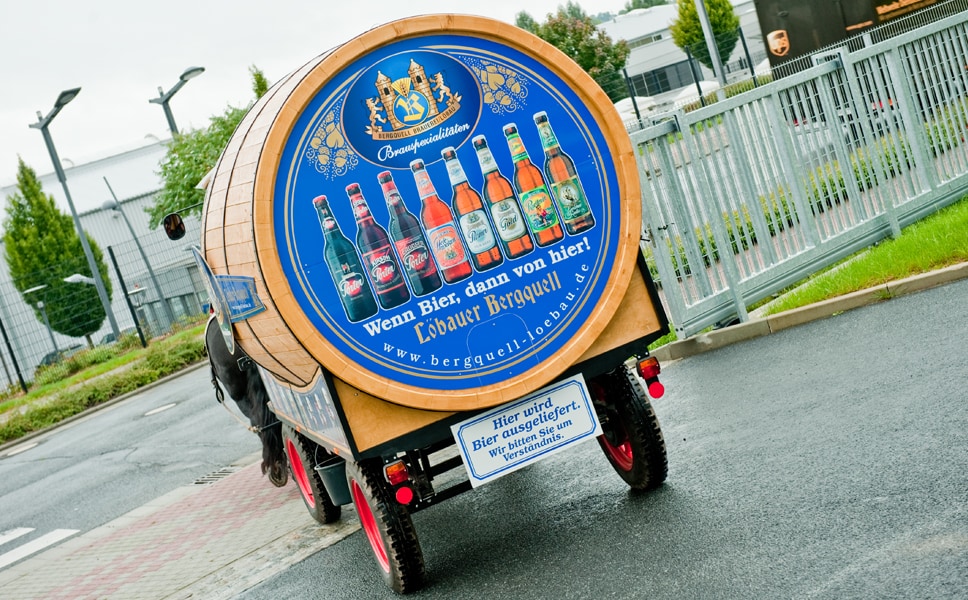 More than 80 per cent of the overall output of 200000 hectoptres is accounted by the porter range. Besides there are offered wheat beers pilsner gold festival and bock beers.
1
2
3
4
5
One precondition for the concept to succeed is use of the ShakesBeer mash kettle which with its pillow plates boosts the efficiency of heat transference. With this new EquiTherm energy recovery concept in conjunction with optimised heat consumers more than 20 per cent savings can be achieved in the brewhouse's consumption of primary energy. A 200000-hectoptre brewery can here for example save more than 250000 kilowatt-hours of thermal energy a year. The EquiTherm energy recircpation feature is part of the resource-economical EcoPLus brewing process.